Five Dysfunctions of a Team (Pt. 1)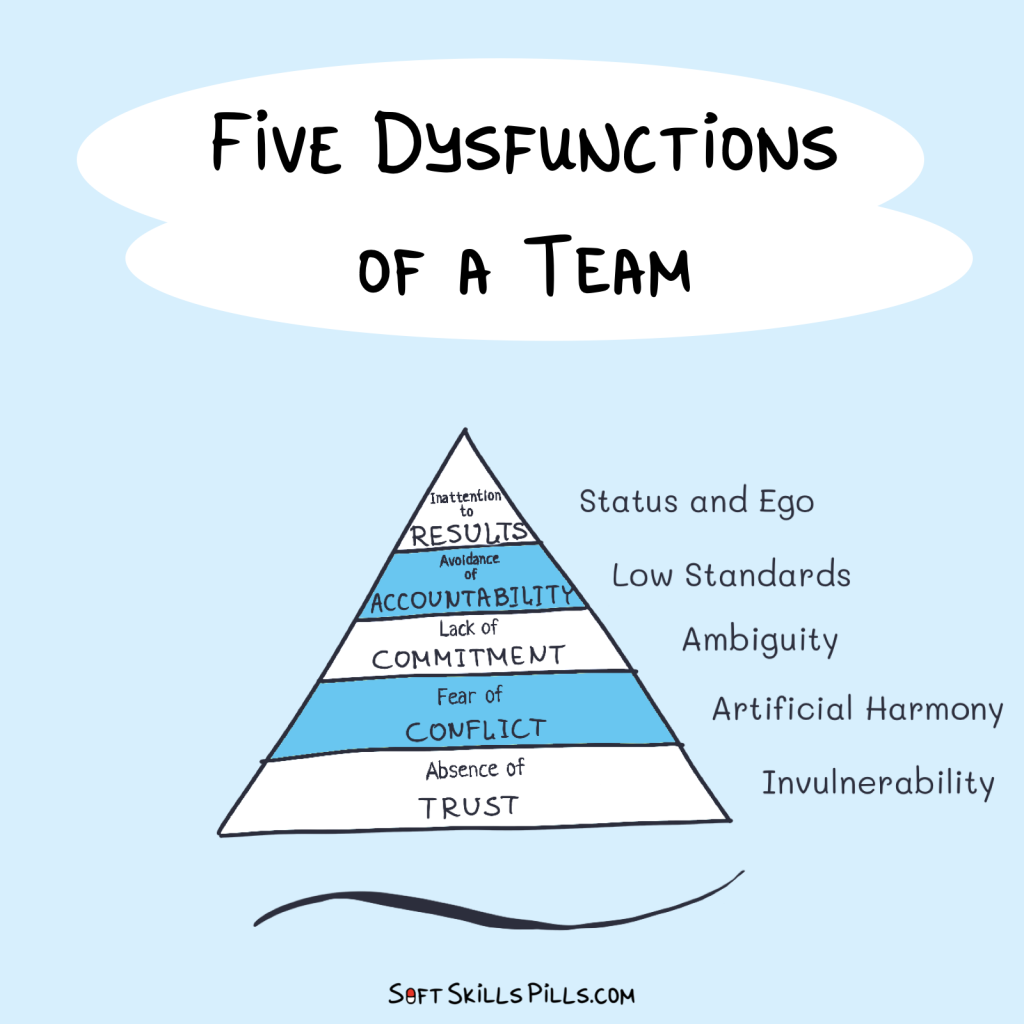 Patrick Lencioni's pyramid of the Five Dysfunctions of a Team is quite known in the Soft Skills world and it's like that because of its simplicity. The model provides a solution to a problem most leaders face at some point – how to make dysfunctional teams work better together.
First, we will just introduce you to Patrick Lencioni's idea for the five dysfunctions of a team:
Overcoming the Five Dysfunctions:
Trust: team members demonstrate a vulnerability.
Conflict: people trust each other and feel safe to openly express their opinions.
Commitment: team members commit to decisions, even if they have not agreed with them initially.
Accountability: people hold each other accountable regarding following the team's decisions and high standards.
Results: people focus only on what is best for the team, leaving aside their own personal needs.
Check out how to overcome the Five Dysfunctions of a Team one by one in this series of Daily Vitamins! 👇